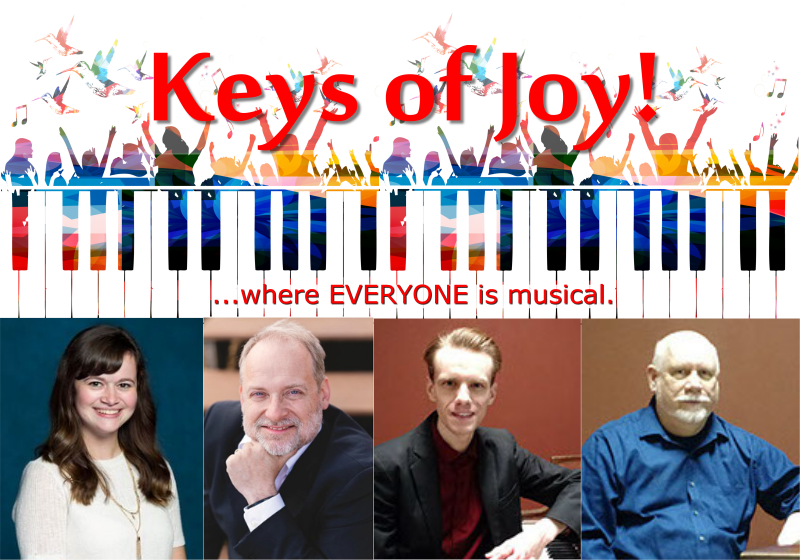 Hi! We are the teachers of Keys of Joy! Studio, and we're glad you're here! We use piano methods developed by Inner Musician and Simply Music, and these unique, playing-based approaches represent breakthroughs in music education.
Get 35% OFF your first month of lessons!
Details apply. Discount applied to first month only. Must attend a FREE introductory session before enrolling in lessons. Offer valid for a limited time.
From ages 5 to 95, our students are playing it all – Blues, Classical, Pop, and Accompaniments, from their very first lessons. They learn 30 to 50 songs in their first year, which is a quantum leap beyond what is possible with traditional lessons. Our students
Experience playing the piano as a natural self-expression,
Play a vast repertoire of great-sounding music,
Learn to teach themselves and progress on their own, and
Enjoy a highly positive experience, both in their lessons and when they practice at home.
This impressive growth places our students well on the way to making the piano a companion for a lifetime.
We offer in-person lessons Monday through Saturday, from 10 am to 9 pm, and new classes start whenever we have enough students to start new sessions. Space is limited, so if you think that you might want to start lessons in one of the coming sessions, please schedule a Free Introductory Session soon.
We present Free Introductory Sessions on Friday evenings at 6:30, and they are a great way to learn about our piano methods which accomplish results which are a quantum leap beyond what is usually possible. We'll even teach you how to play part of a song! If you like what you hear you will have an opportunity to enroll in lessons. If you would like to participate in a Free Introductory Session, please call the studio at 785-867-4400, or just complete the Contact Form, below: