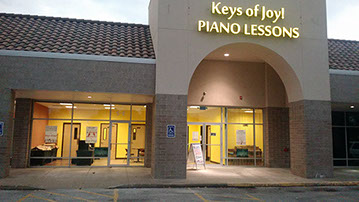 We're glad you're here! We use piano methods developed by Inner Musician and Simply Music, and these unique approaches represent breakthroughs in music education. We offer in-person and online lessons Monday through Friday all year. (We use sensible precautions regarding COVID-19, and we will send you a detailed description of our protocols upon request.)
"What you have done and continue to do really blesses people. We continue to do our routine and the music that fills the house is a blessing to everyone. I am so thankful we began our lessons when we did. As a result we have the ability to enjoy the fruits of their labor; and yours."
Heather K, mom of 4 Simply Music students
Playing-based Education
Our students learn to play the piano the same way that they learned their first language – by speaking first, then, learning to read and write. They learn to speak through the piano, then, after they have acquired a solid foundation of 35 to 50 beautiful pieces, (in a year or so) they learn how to read the music. Our students are playing great-sounding pieces with both hands from their very first lessons by using unique playing-based concepts that unfold directly onto the keyboard.
The results are amazing – our studio is filled with confident students who love to play, who become excellent readers, and who fill their homes with music. Our students:
Experience playing the piano as a natural self – expression,
Learn a lot of music in little time – most learn 30 to 50 songs in their first year,
Play a broad repertorie that includes blues, pop, jazz, contemporary and classical pieces with ease,
Learn to "self – generate", i.e., to progress independently as musicians. They learn to play with and without sheet music, they accompany other musicians, and they even learn how to improvise, compose, and arrange their own pieces, and
Enjoy a positive, self – affirming experience in lessons, and when they practice at home.
We could say that this is the future of music education, but our students are achieving these results today, and every day that we teach.
We accept students ages 5 and up, our teachers are ready to help, and we can accommodate nearly any schedule. New classes start monthly.
Would you like to know more? Push the button below to register for a Free Introductory Session, and learn how you and yours can make the piano a companion for a lifetime.
If you would like to chat with us before registering for a Free Introductory Session, please complete the form below, and we will get back to you within one business day. Or, you may call us at (785) 856-4400. If we are teaching and are unable to answer your call, please leave a message and we will return your call within one business day.