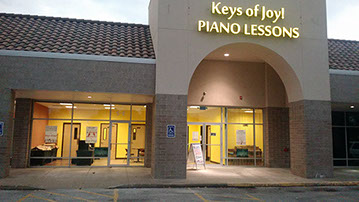 We're glad you're here! We teach lessons both in person and online, using piano methods developed by Inner Musician and Simply Music. These unique approaches represent breakthroughs in music education.
Our Programs
Simply Music – Ages 7 and Up Our Simply Music students play Pop, Blues, Jazz, Classical, Accompaniments and even their own compositions, and they learn 30-50 songs in their first year. Our young students are becoming musically self-expressed and our adult students are recovering lost skills, or discovering the musicality they thought they didn't have. All are making the piano a companion for a lifetime.
Play a Story – Ages 5 to 7 With Play a Story by Inner Musician, our 5 to 7 year old students are creating original music by improvising on motifs and other concepts right at the piano. Working within a storybook world, they explore dozens of musical concepts and they develop musical creativity that will serve them well when they transition into Simply Music.
We accept students ages 5 and up, our teachers are ready to help, and we can accommodate nearly any schedule. New classes start frequently. Would you like to know more? Push the button below to register for a Free Introductory Session, and learn how you and yours can make the piano a companion for a lifetime.
If you would like to chat with us before registering for a Free Introductory Session, please complete the form below, and we will get back to you within one business day. Or, you may call us at (785) 856-4400. If we are teaching and are unable to answer your call, please leave a message and we will return your call within one business day.
Learn PIano Online at Keys of Joy! Would you like to learn how to play at Keys of Joy, but can't come to the studio? No problem – you can learn online at Keys of Joy! We simulcast lessons to students who are part of a shared group lesson, and we conduct online lessons for private students, as well!
If this option appeals to you, set up a Free Introductory Session at the studio, or participate in a Free Intro online. Why don't you set up your Free Introductory Session today?