785-856-4400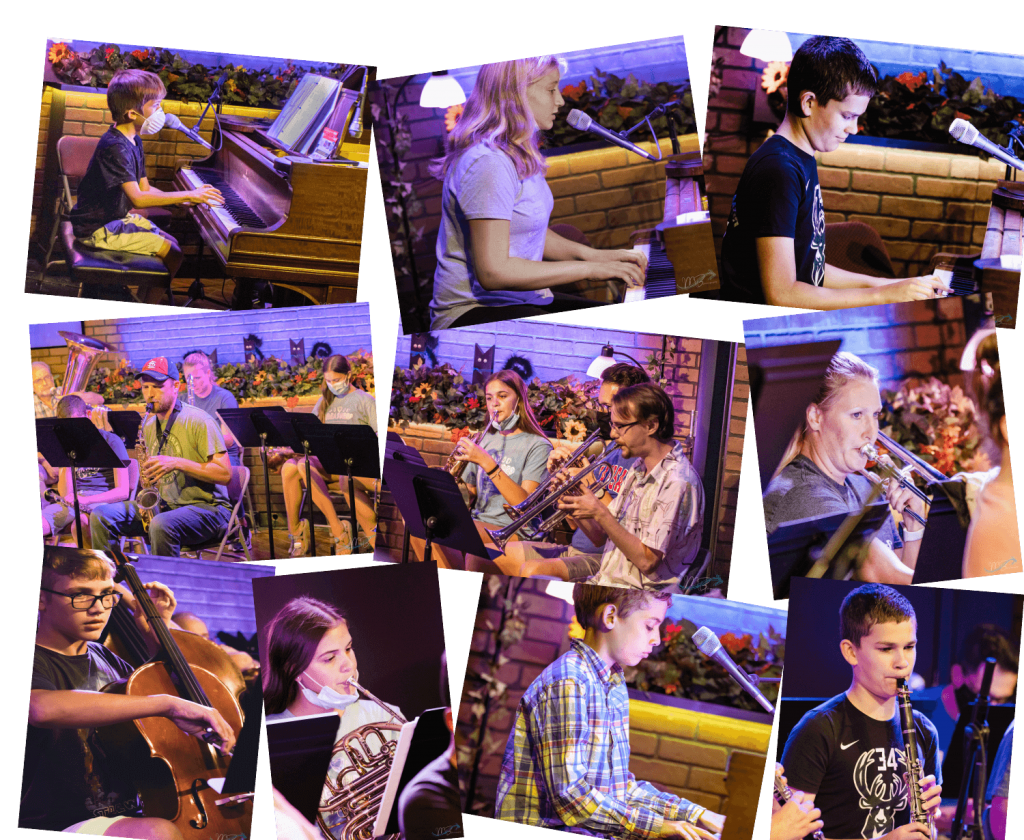 We offer two types of performance experiences for our students, and both take place in our beautiful Piano Lounge.
Our House Bands rehearse on various Friday evenings and these rehearsals are open to all students and parents who would like to play in the bands, and to our piano students who would like to sharpen their piano chops with a band and vocalists. These events are called Open Mic Nights and they are open to all students at Keys of Joy!
These pics are from a recent Open Mic Night. Lots of fun! The dates for coming Open Mic Nights may be found here.
We don't hold traditional recitals. We hold Jam Nights! We set up our Piano Lounge as a café with lots of food and drink, and the students play from their growing repertories of blues, classical, pop and accompaniments, and they take requests from the audience. Jam Nights also include fun competitions like Name That Tune, and the House Bands play along with the piano players. Everyone has a fantastic time. Dates for the next Jam Nights may be found here.